Newsletter: Fall Fun!




Newsletter
Welcome Fall!


New Mom's Club!
If you want to make your first quilt in the community of other Moms, this evening club is perfect for you! You will meet for 6 weeks and learn how to make a quilt from start to finish. For the experienced, who just wants community, or the beginner who wants to learn!

SIGN UP HERE


Last Call for Mending 101!


If you, or someone you know, wants to learn the basics of mending, sign up for this class online BY TUESDAY EVENING the 25th before it closes!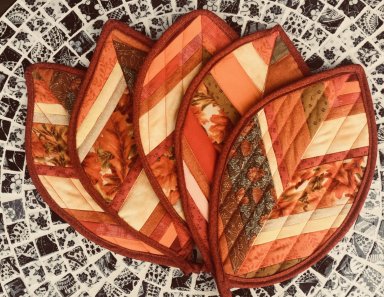 Potholders for Sale!
Fall is here and so are these adorable hand made leaf potholders! These fall favorites are available for just $9.99.
Gifting Goodies


In addition to our handmade gift shop, we also have socks and tea towels with cute, sassy phrases. The perfect gift for your sewing buddy!



Bidding is only at $120!
This quilt is a STEAL! Priced at over $500, you could get it for a fraction of the price at our silent auction. Stop by the shop to place your bid before bidding closes! Dimensions- 66"x87". Auction ends September 27th at 5:00pm.

118 N. Ft. Thomas Ave.
Fort Thomas, KY 41075
(859)-441-0175